McIvor Farrell Solicitors are representing two clients in a case being brought against the Northern Ireland Health Service at the High Court on Thursday.
May Kitchen and Eileen Wilson are on waiting lists and are challenging failings by the health service to provide effective medical services in Northern Ireland and to provide people on waiting lists with effective access to treatment outside the region.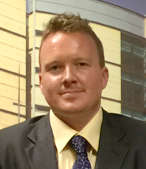 A hearing to seek leave for a judicial review into the experiences of the two women is scheduled to take place at the High Court on Thursday.
McIvor Farrell solicitor Ciaran O'Hare said the case could "open the floodgates" for hundreds of thousands of patients on excessive hospital waiting lists.
Photo by National Cancer Institute on Unsplash