McIvor Farrell Solicitors are based in Belfast (view location) and have been serving our clients from our Springfield Road base for over 20 years. With an experienced and vibrant team of fully-qualified solicitors and support staff we specialise in:
Compensation and Personal Injury Claims
Family Law
Property and Conveyancing
Criminal Defence Cases
Company Directors
Paul Farrell LL.B.
Paul graduated from Queens University Belfast in 1990.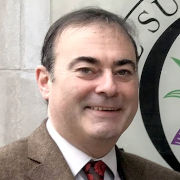 Having previously worked at one of the largest Commercial Law Firms in Northern Ireland and a leading Criminal Practice Paul commenced trading as McIvor Farrell in 1994 and since then has seen the Practice grow into one of the leading and most respected Law Firms in Belfast.
Paul's particular expertise is Criminal Defence. He was one of the first Certified Advanced Solicitor Advocates in Northern Ireland and has dealt with some of the most infamous criminal cases in the jurisdiction. Paul is results driven and has built up a formidable reputation in securing the best achievable outcomes in his cases.
In 2001 Paul was internationally recognised by The Brehon Law Society and received recognition for his "Outstanding Criminal Defence Advocacy In Northern Ireland" at an Awards Ceremony in New York.
Paul is also a Certified Mediator and a member of the Mediators Institute of Ireland.
Ciaran Maguire LL.B.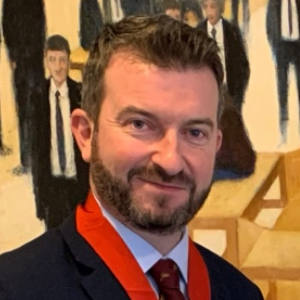 Ciaran graduated from Queen's University Belfast in 2000 with a degree in Common and Civil Law with French. As part of his undergraduate studies he spent an academic year studying European and Human Rights Law at the Universite de Bourgogne in Dijon, France.
Ciaran commenced working with McIvor Farrell in 2000 and was admitted to the Roll of Solicitors in 2002. He became a partner in the firm in 2007 and in 2012 he coordinated the firm's successful application for Lexcel accreditation, the Law Society's quality mark for excellence in legal practice management and client care.
Ciaran specialises in Criminal Defence representation and has accrued extensive knowledge and experience in his field over the years.
Ciaran is a certified Solicitor Advocate and also teaches part time as a tutor at the Institute of Professional Legal Studies at Queen's University Belfast.
Solicitors
Tanya Jennings
tanyaj@mcivorfarrell.co.uk
Tanya heads up the Matrimonial Practice at McIvor Farrell Solicitors and offers a wide range of legal services and advice on matters including Divorce, Separation, Financial Settlements, Domestic Violence and Children's Law issues. She also continues to offer services and advice to people and clients in the Lurgan/Portadown area and to attend at their local courts in the Craigavon and Newry area.
Tanya graduated from Queen's University Belfast in 1994 and was admitted to the Roll of Solicitors in 1996. Tanya has dedicated her career to the practice of Children's and Family Law and deals sensitively and passionately with the client issues involved. She has extensive experience in all family matters including Private Law matters such as Divorce, Separation, Financial Settlement, Child Custody and Contact and Relocation and Abduction cases. Ms Jennings has also been involved with numerous Public Law cases and non-accidental injury cases when Social Services have become involved with the family.
Tanya has an excellent track record of successfully reuniting children with their parents and providing top quality advice and ensuring reunification within the family home. Tanya is a member of the Law Society of Northern Ireland Children's Panel and also on the Children's Panel for the Northern Ireland Guardian ad Litem Agency where she offers specialist advice to children through the Guardian ad Litem. Tanya also specialises in Domestic Violence cases and throughout her career has worked closely with Women's Aid and has been an advisory member of their Management Committee. She has successfully secured Non-Molestation Orders and Occupation Orders to protect victims of domestic violence and to ensure criminal prosecution of the perpetrator. Tanya has represented a vast number of clients throughout her 20 year career in Divorces and Financial Settlements and secured an optimum settlement in favour of her clients.
Conor Woods
Conor graduated 10 years ago and since then has gained extensive experience in relation to litigation cases not only in Northern Ireland but also in England and the Republic of Ireland.
Conor has exclusively dealt with contentious litigation over that time particularly in relation to high value compensation claims and has built up a formidable reputation of being an expert negotiator when it comes to ensuring his clients maximise their financial entitlements.
Conor is an active member of the Association of Personal Injury Lawyers and deals with all types of compensation claims including road traffic accidents, slips and trips, accidents at work, medical and professional negligence claims. Over the years he has obtained many millions of pounds worth of compensation for his clients.
Conor is proactive when it comes to protecting any compensation you receive from interfering with any benefits you are entitled to and at the appropriate stage of your case will set up a Personal Injury Trust for you if appropriate.
Conor offers his initial consultation and advices free so if you believe you may have an entitlement to compensation contact him today.
Ciaran O'Hare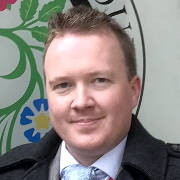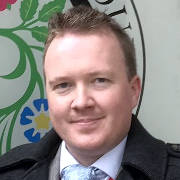 Ciaran, a graduate from Queens University Belfast, has recently joined McIvor Farrell in their Litigation Department.
Before joining us Ciaran worked with a leading Belfast Firm of Solicitors where he was responsible for a large litigation caseload.
He has negotiated high value settlements in the High Court and acts as Solicitor Advocate in the County Court.
Ciaran is particularly renowned for his efficiency and ability to process cases quickly. He is experienced in Judicial Reviews and is Human Rights focused in his outlook.
Ciaran offers an initial free consultation with advices so if you wish to discuss a matter further contact him today.
Daniel McCorry
daniel.mccorry@mcivorfarrell.co.uk
Daniel has been with McIvor Farrell for almost ten years having graduated from Queens University Belfast. Over that time he has dealt with a broad range of cases including Prison Welfare and Criminal Defence. He is a regular advocate in the Criminal Courts and has acted as Solicitor Advocate in the Crown Court.
Daniel is one of our solicitors who offer representation at Police Stations throughout Northern Ireland 24hrs a day. He has been involved with some of the most high profile investigations in the jurisdiction including murder and politically motivated offending and is known for his commitment to client welfare.
Trainee Solicitors
Áine McElwee
Aine graduated from University of Ulster in 2014 and came to McIvor Farrell in 2016, joining our Litigation team.
Aine is a multi-faceted and client focused practitioner. Aine is a specialist practitioner with regards to personal injury claims, road traffic accidents and Civil Injunction Orders for Protection from Harassment. Aine is also well versed in Judicial Review law and Legacy cases. There is no doubt that Aine's success will continue because she is hard-working, determined and enthusiastic lawyer, who never ceases to impress.
Aine commenced her training at the Institute of Professional Legal Studies in September 2019 and hopes to qualify as a solicitor in 2021. Aine is now back in the firm working on significant and diverse caseload.