Members of Safe Electricity Armagh and Tyrone (SEAT) sought to judicially review Mrs Mallon's decision in a case centred on Northern Ireland's constitutional arrangements and newly introduced legislation.
SEAT's solicitor, Paul Farrell of McIvor Farrell, said it was a significant judgment on the future good governance of Northern Ireland.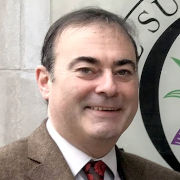 He added: "We are delighted that our clients have received a declaration from the court that the Minister's actions, in failing to refer this matter to the Executive Committee, were unlawful.
"Our clients will now take some time to consider the court's judgment in its entirety before considering their next steps."