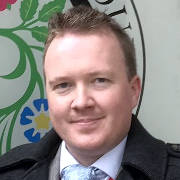 Ciaran O'Hare, from McIvor Farrell Solicitors has been representing Eileen Wilson who has taken legal steps after waiting almost 5 years since a GP referral in June 2017 until a first appointment in March 2022.
Ms Wilson told the South Eastern Health Trust she wished to apply for treatment under the S2 scheme in April 2021.
Under the terms of the Brexit trade deal, the S2 scheme allows NHS patients to receive medical treatment outside Northern Ireland.
However, a High Court judge has ruled that the Department of Health's interpretation of the regulations was "correct" and that the scheme "was not intended to cover diagnosis".
Ciaran O'Hare argued that the S2 scheme should be "fully utilised by all of those languishing on our appalling hospital waiting lists".